Outstream (også kaldet Inread) - desktop

Managed by

Berlingske Media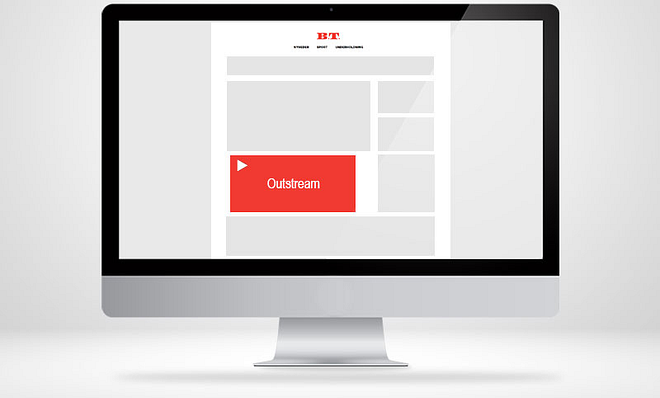 Full screen
Description
Outstream
Video-format som er integreret i artiklen og først bliver vist når det er "in screen". Hvis brugeren scroller forbi formatet vil det blive pauset, så der ikke bliver målt en kunstig view through-rate. Formatet er blevet meget populært fordi det giver en god brugeroplevelse samtidig med, at det er et stærkt branding format med mulighed for lyd og kreativitet.

Dimension:
Expand dimension: 16:9, 4:3, skaleres af Berlingske Media til placeringenMax file load size: 5mb - 10mbUnit specific notes: Max 30 sec.File: MP4, WebM, VAST, Mov and FLVWe are able to run with these versions: VAST 1, 2, 3, 4 and VPAID 1.0, 2.0Sound: Must be user-intiatedAutoplay: Yes - Max 30 sec Unlimited - max 1.1 mb additional file sizeClose: The video closes after end video
----------------------------------------
Der lægges luk-knap på efter 5 sec.